Ready for your shop to go paperless? Eliminate time spent digging through paperwork, filing cabinets, and spreadsheets by tracking assets and inventory in one place and in real-time. With Drakewell FieldOps, seamlessly close the gap between the field and shop, saving people time and your business money.
Asset History


Imagine a customer asking for the history of an asset and being able to send them a report within minutes of the asset's complete history. Any time a tool is run in hole, its circulating hours can easily be tracked along with any downhole conditions and surface parameters the asset is exposed to/encounters or any operating parameters it endures (excessive weight on bit, for example). Drakewell has endless tracking possibilities that help you know and retrieve an accurate asset life-cycle history.
Inventory Management
Where are all of my tools? Because Drakewell R&M is configured to follow your custom workflows, the shop is more efficient and paperwork is no longer a headache.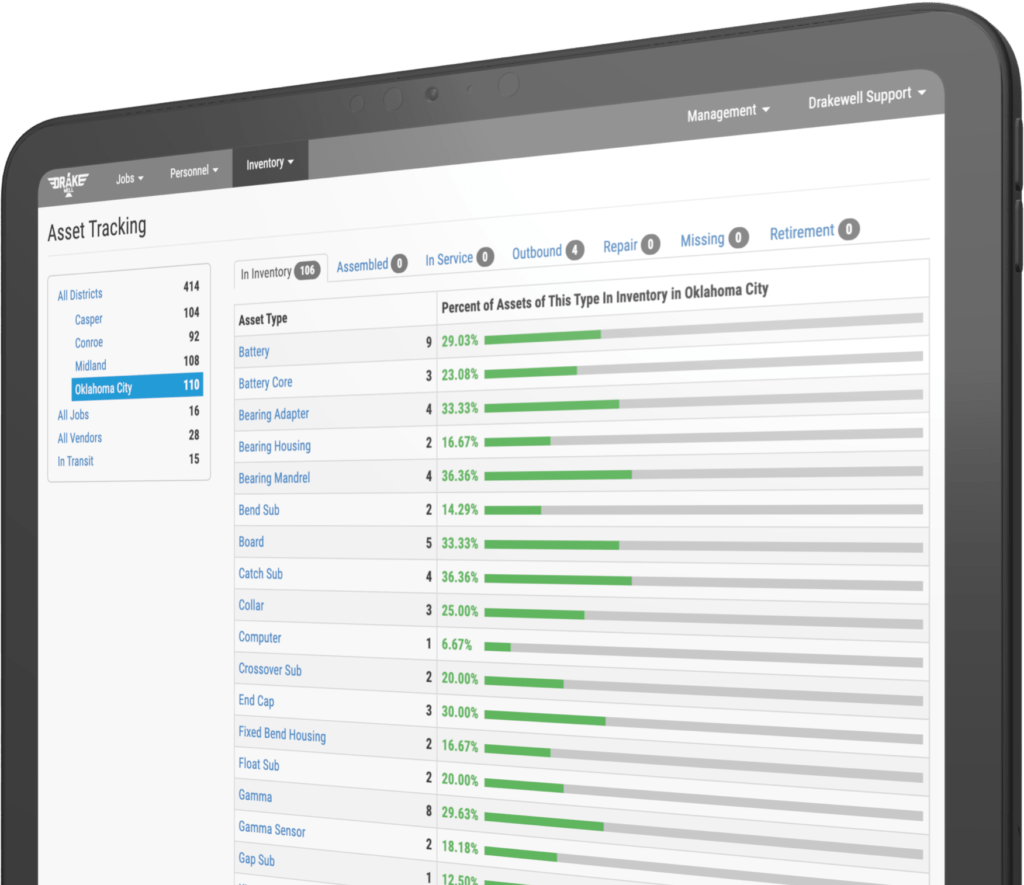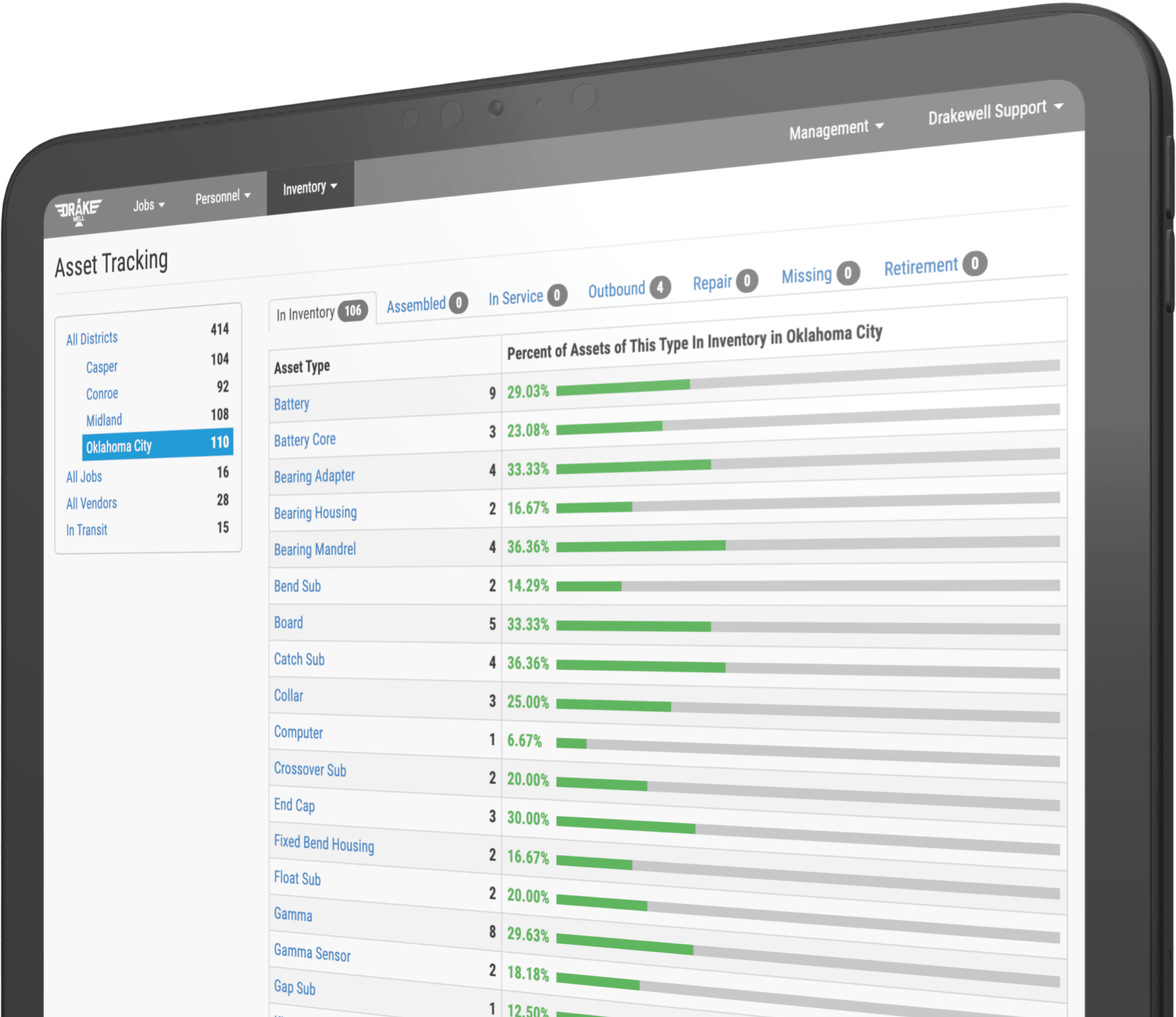 Drakewell keeps a live inventory count at all times because it is following each asset (including sub-assemblies, serialized, and non-serialized parts) throughout each workflow in your operation. Shop hands, coordinators, inspectors, and quality control can focus more on their jobs and less on paperwork.
Operational Processes & Workflows
Digitizing a shop has many benefits:
Increase service quality when procedures and paperwork are in the same, digital place
Increase throughput because shop personnel are not spending time writing on clipboards or printing out build sheets
Track hours on subcomponents to understand actual assets lifecycles
Virtually eliminate concessions due to lost tools
Business Performance
Decisions made in the field and at the shop are only as good as the information used to make them. This data combined with powerful visualizations and reporting ensures that asset utilization is as high as possible and failure rates are minimized. Failure reports build themselves, allowing you to address and respond to any potential issues at the earliest possible moment.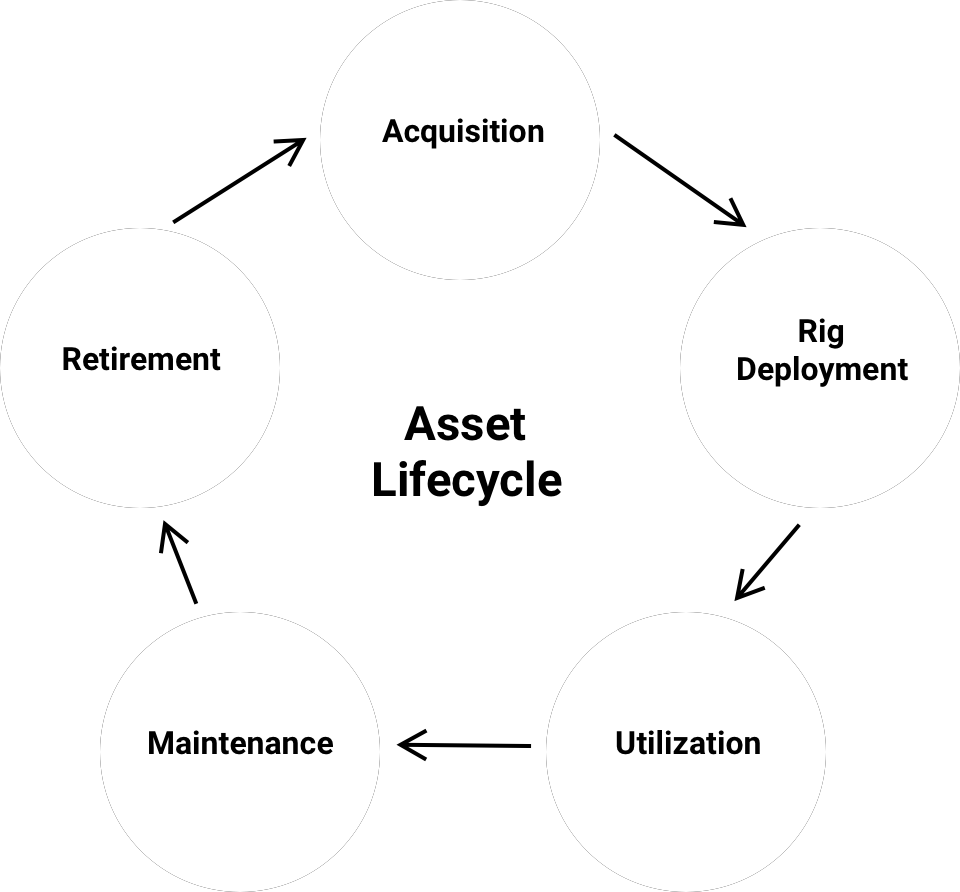 Having all of this data in one place makes it easy to know how well your tools are performing. The operating parameters or conditions attributed to a particular asset will also be automatically attributed on all of its component or subassemblies. This gives a more accurate reading of the overall health of your inventory.
Learn more about the capabilities of Drakewell by setting up a demo here.