Managing every aspect of a job is the core of Drakewell's oilfield service software. The platform manages personnel, tool orders, billing, field tickets, equipment performance and safety. As a directional driller, you may need to be able to enter surveys, slides, and rotates and use the capabilities of Drakewell to visualize well paths, plan ahead, and compare your progress to a well plan.
Drakewell's 2D plotting visualization makes it easy for you to see when deviations occur and to set a new target to get back on track using the most efficient path.
Plot Your Path
Drakewell utilizes your uploaded well plans and survey information to help your team better visualize your drilling progress and target projections. The plot allows you to view your planned versus actual using a vertical section view and a horizontal section view based on depth and drilling direction.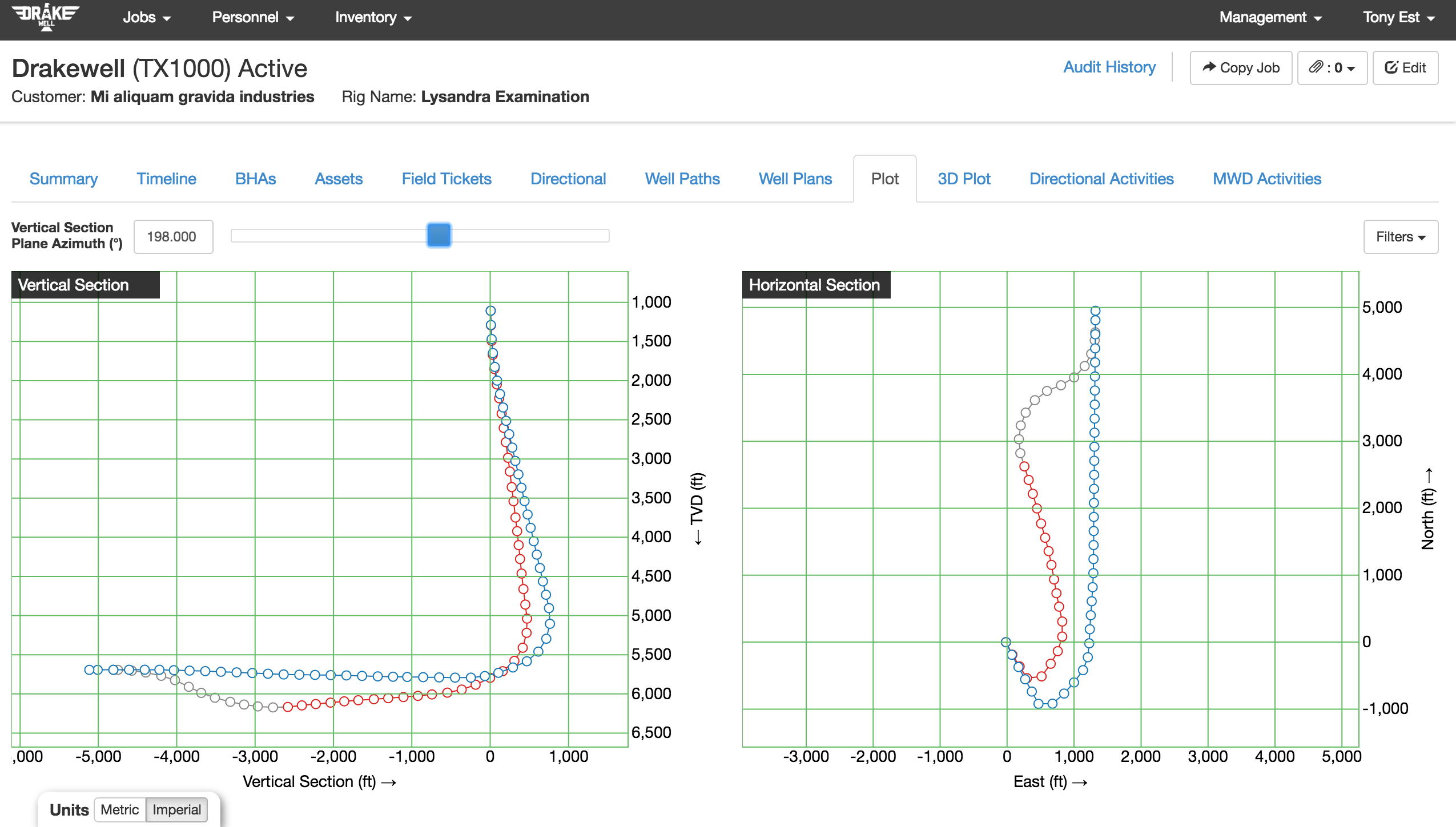 In the image above, the blue line of points is your planned path. The red line of points is your actual path. The slider, in the form of a blue square, is a button you can slide to the left or right to see the paths from different angles. When you look at the vertical section view on the left, you see that the red line of points turns into gray. The gray points are a result of a target projection that you entered to get back to the blue planned well path. Drakewell calculates the interpolated path you need to take and provides the gray points to help you see your plan of action.
Anti-Collision
This feature will allow you to visualize nearby wells, helping you to avoid a disastrous situation. You can have multiple anti-collision paths and see as many or as few as you like by using the filters on the right.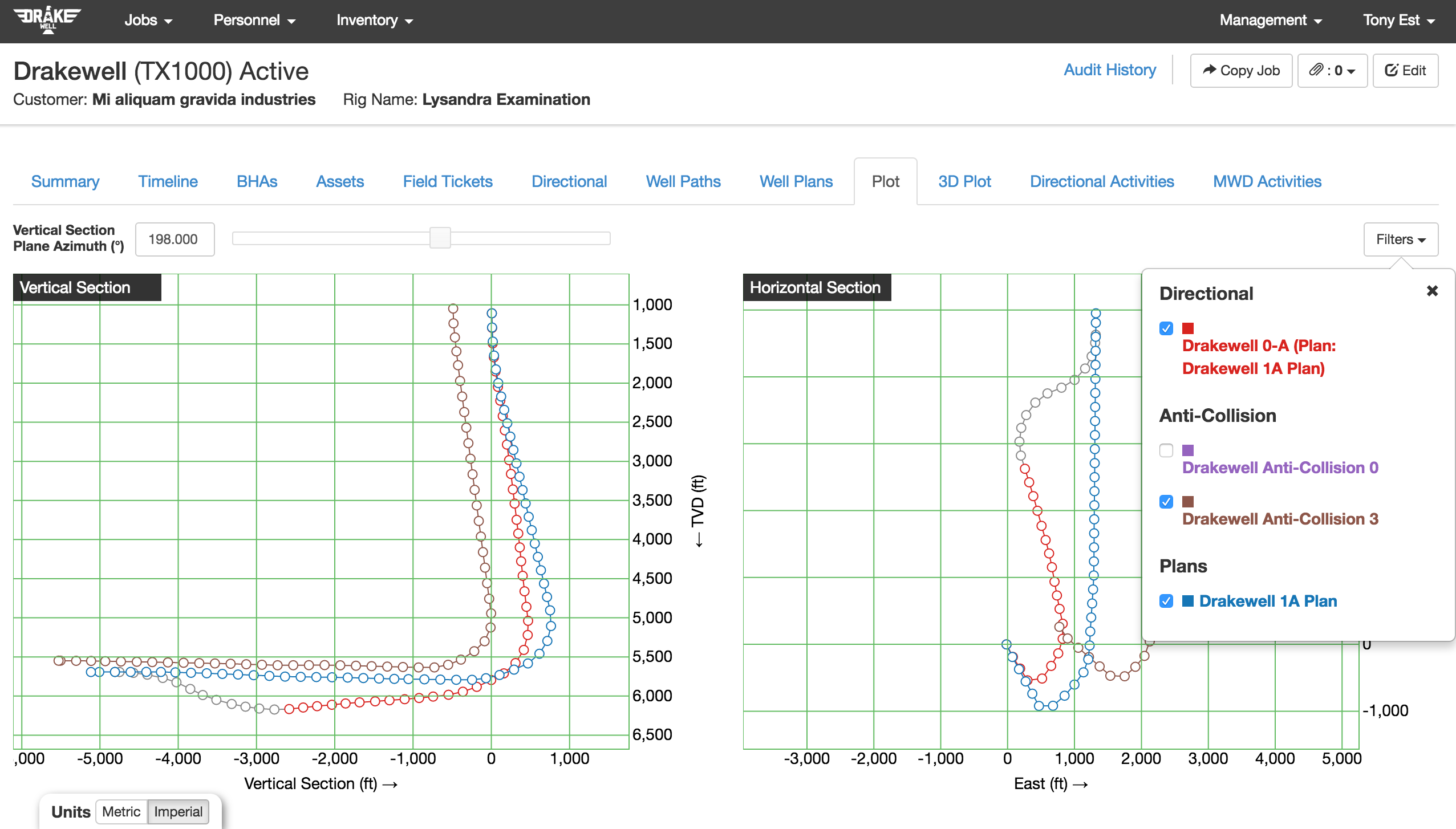 In the image above, the brown points are the anti-collision path. By checking the box on "Drakewell Anti-Collision 3" in the filters, the brown path appears on the visualization so you can visually compare where your paths are and make better decisions.
Survey Details
Drakewell allows you to see detailed information on survey plot points. With this, you will be able to see survey information for points where you began to deviate from the original plan and enable to you to efficiently make corrections, saving you valuable time and money.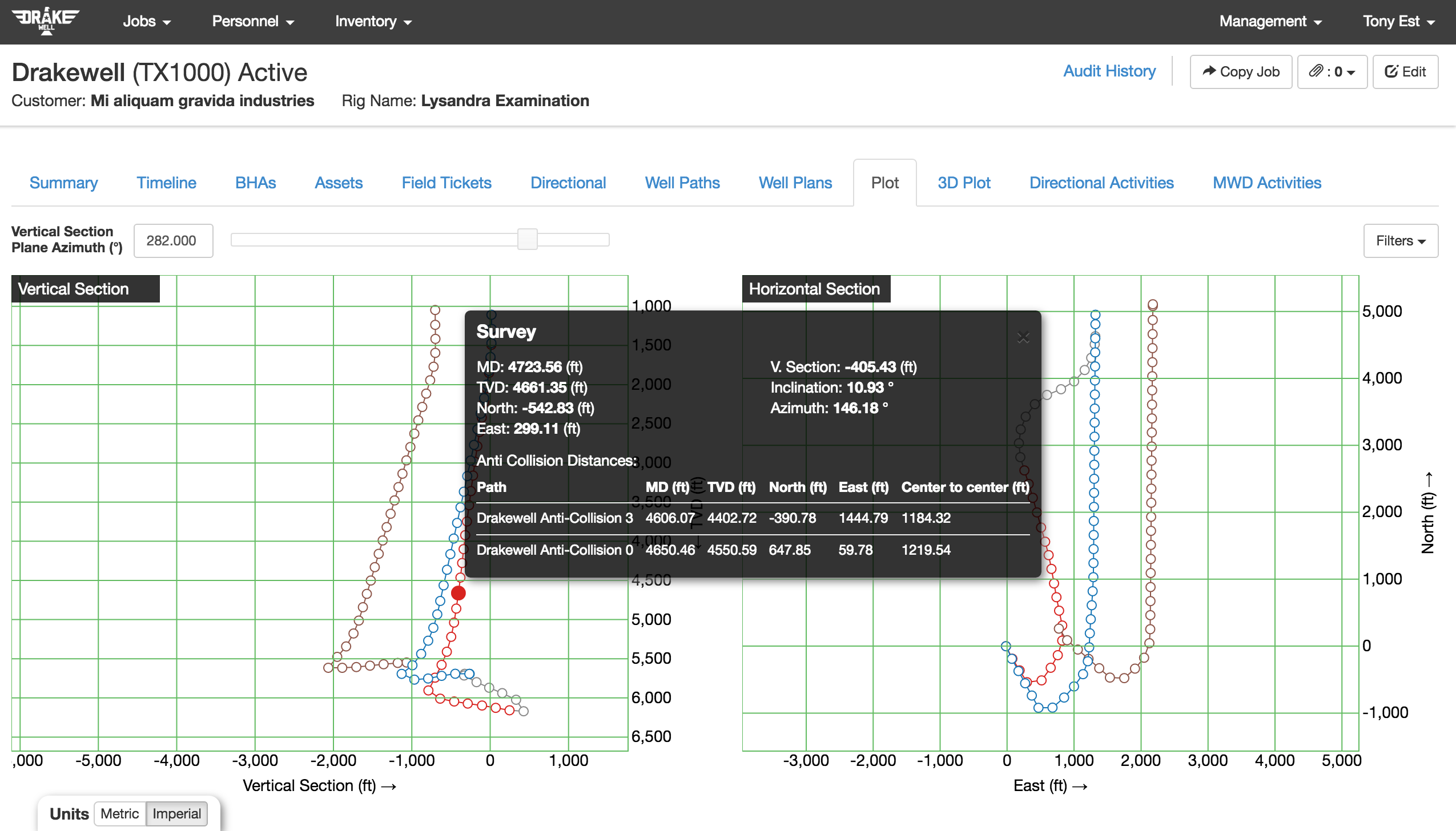 In the image above, you can see that clicking on any point will pull up survey information in the black box.
See Drakewell in action: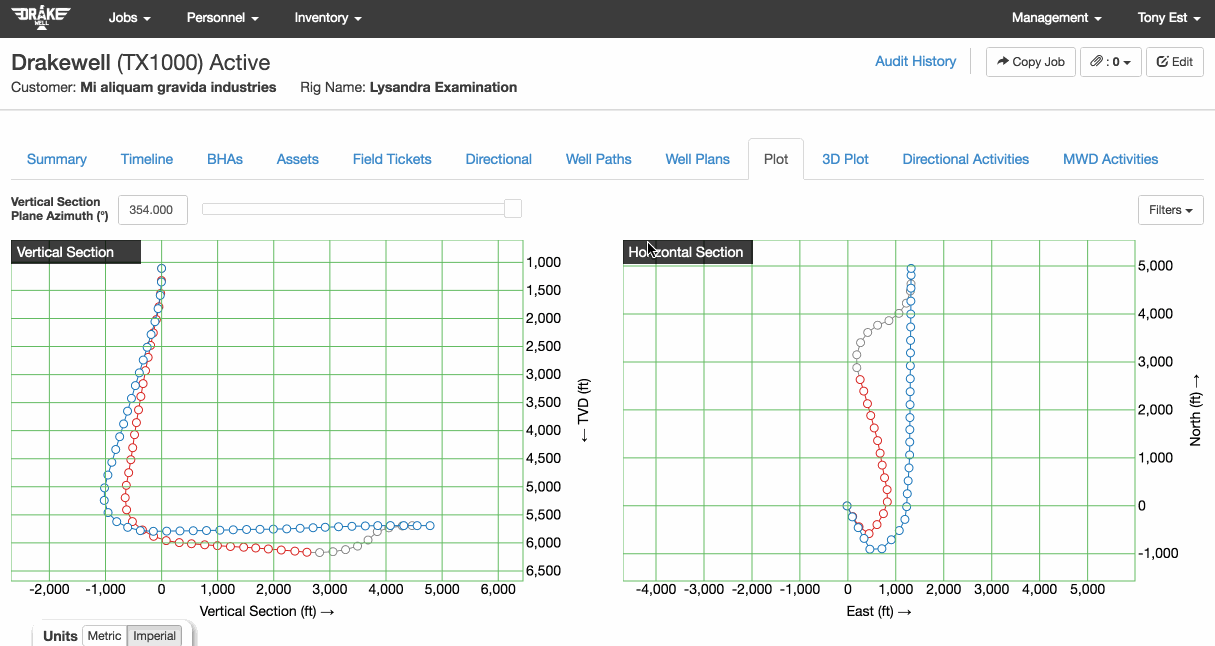 Drakewell customer service
Customer service is a top priority at Drakewell. We understand the importance of having easy-to-use software that works for you, not against you. That is why we have team members dedicated to making sure your software is smoothly implemented and they are available to help you with any questions that arise while using the Drakewell software. We know how frustrating it can be to deal with bad customer service. Drakewell is designed to be easy to use and comes with a team of professionals you won't find anywhere else in the industry.