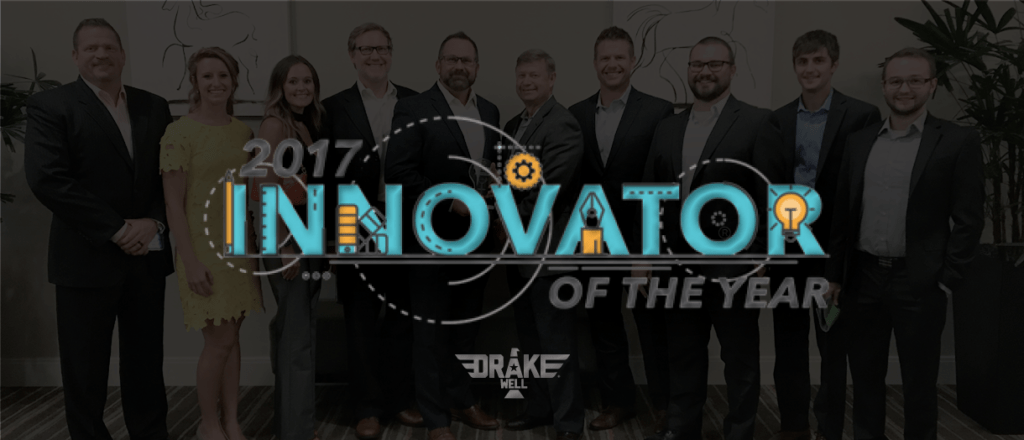 We are excited to be recognized as a 2017 Innovator of the Year by The Journal Record. The Innovator of the Year award seeks to recognize those individuals and organizations that exemplify innovative spirit in our state of Oklahoma.
Drakewell was selected to receive this award because we are offering a full-service software platform to Oil and Gas field service companies that are disrupting the industry.
Drakewell's most prevalent and direct competitor is the common spreadsheet. As funny as it may sound, it is true. Most of the industry's information is tracked in spreadsheets, on whiteboards, or notebooks that can easily be lost and can't practically provide meaningful business intelligence. If you are a directional driller, work in the oilfield, or coordinate field activities, you realize how behind technology is in Oil and Gas. You have probably tried to compare Drakewell to something you have used before.
There are a couple of antiquated software programs you may be familiar with that only handle parts of what the Drakewell platform is capable of. Since these software programs are some of the only available options other than Drakewell, they constantly get compared side by side.
Right now, directional drilling, MWD, and rental tool companies are having to patchwork different software programs together to do their job. With Drakewell, you don't have to do that. Drakewell is disrupting the industry's software standard and setting a new bar by offering a software solution that works on one comprehensive and easy-to-use platform. You can count on us to continue providing excellent customer service and support on the world-class software platform we offer.
Our approach to solving an industry-wide problem is one of the key factors that makes this innovation unique. We are not creating software from behind a glass wall. We have software engineers in the field with people actively drilling wells to watch what they do and figure out the best way to improve those people's lives and the way they work. The team at Drakewell cares about the people in the field and everyone in the office coordinating all of the assets, personnel, and directional drilling activities.
Want to know more about how Drakewell can revolutionize the way you do business?
Contact us today: 405.698.3840 or email sales@drakewell.us